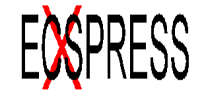 Activities
1997 - 1998
Second Year (phase of targeted implementation): September 1997 – August 1998
A number of small working groups within each of the three thematic pillars were established for a targeted support and consultation of chosen projects.
Thematic pillars:
Didactic/curricular
level

Action focus

Political context

I
European dimensions

II
Exclusion


III
Social Policy Impact


In August 1998 an "open forum" with the topic "European dimensions in the (practical) training of social professionals" took place in OSTRAVA/CZ. About 180 persons from western, eastern and central Europe participated in this conference which disseminated the results of the second year.